Light Oil Pumping Station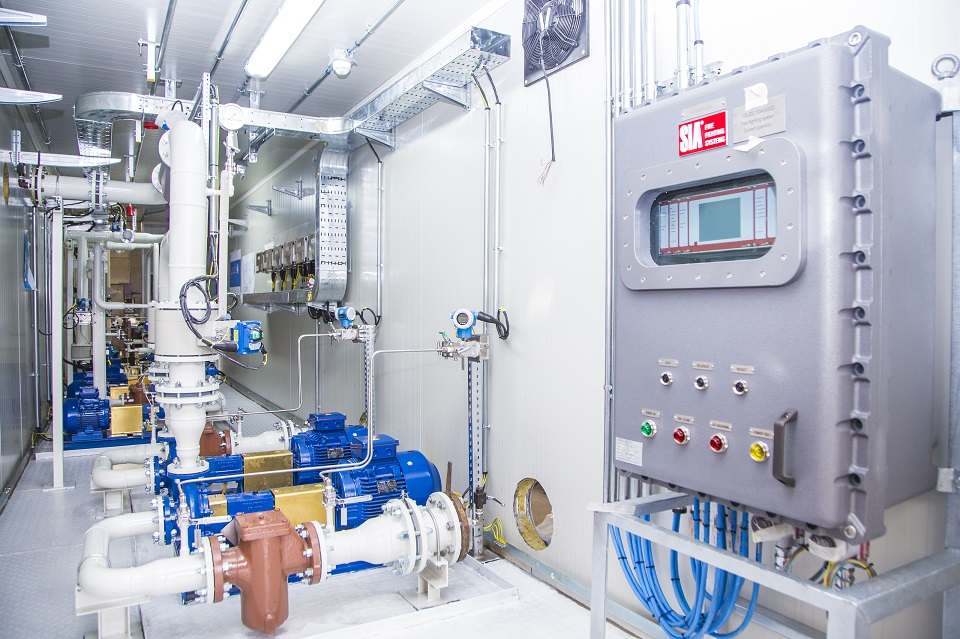 LIGHT OIL PUMPING STATION
PSC provides custom fuel oil pump stations to fill local storage tanks via commercial trucks and then deliver the stored liquid fuel to the combustion system loop, even on a skid or in a 40 feet mobile container. It consists of the following skid mounted pumps:
Fuel Oil Unloading Pumps
Fuel Oil Pumps; two or more couple of pumps, depending on customer specification
Skid or container is suitable for outdoor installation, either near fuel tank storage or commercial truck unloading platform.
Container system, depending on the climatic conditions of the site, will be equipped with HVAC independent heating system.
Containers will also be equipped with a fan, light, and electrical system.
If hazardous substances are pumped, explosion proof equipment and certification are provided.
The container has a total and external insulation suitable for the standard and severe climatic conditions of the site.
A fire-fighting system is also foreseen in the event of the presence of flammable substances.
The pumping station automation and control system is designed, built, tested in PSC workshop and supplied completely ready to start, or it can be monitored and managed by the customer's supervision system.