PSC Engineering Today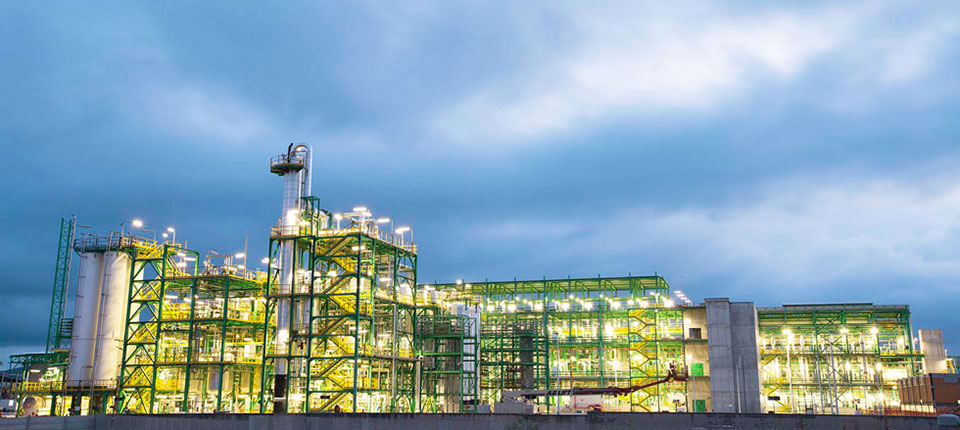 PSC S.r.l. Engineering & Contracting (PSC) was born over thirty years ago, starting like a small design institute in 1982, to become in 1989 a system integrator for Process Control System (both DCSs and PLCs).
PSC is a contractor in EPCM (Engineering, Procurement and Construction Management) projects of water and wastewater treatment plants, as well as packages and skids for special processes, operating in different markets, with an imperative commitment to quality since 1989.
The company, known and appreciated all over the world, is characterized by the utmost professionalism of its staff and by a marked aptitude for excellence.
PSC today means a Company able to provide packages and plants in many different markets as Oil & Gas (On/Off-shore), Oil Refinery, Chemical and Petrochemicals, Power & Energy.
A special mention deserves the plant of biodegradable monomers and lubricants of Matrìca Porto Torres (Sardinia-Italy), a JV between ENI-Versalis and Novamont, as a high-level project, carried out starting from 2013.
This project has resulted in a new market for PSC, as a player capable of successfully fulfilling an EPCM (Engineering, Procurement and Construction Management) contract in all aspects.
In 2015, PSC included a Special Process Division, which integrates qualified professionals to provide Process Engineering, Special Process Packages and Skids.
Furthermore, in 2017 PSC opened the Water Treatment Division. Strategic people from other companies were hired for this new branch, integrating their professional skills into PSC's solid corporate structure.
To complete the picture of the company today, PSC structure is multidisciplinary, organized in four divisions:
Water and wastewater treatment plants and packages;
Process Engineering and Special Process Packages;
Advanced Engineering Services;
Automation Control System & Electrical Distribution system (LV/MV).
The enthusiastic development and growth of PSC is proof of the quality and extreme professionalism of its staff. This motivated the stubbornness and deep confidence of its owners in pursuing their vision.
PSC is proud to affirm that over the years, respect for commitment and loyalty towards the company have created trusting and lasting relationships with Customers, Partners and Subcontractors, creating a positive and friendly atmosphere to express one's potential.
Dario Zucchi
Managing Director