Procurement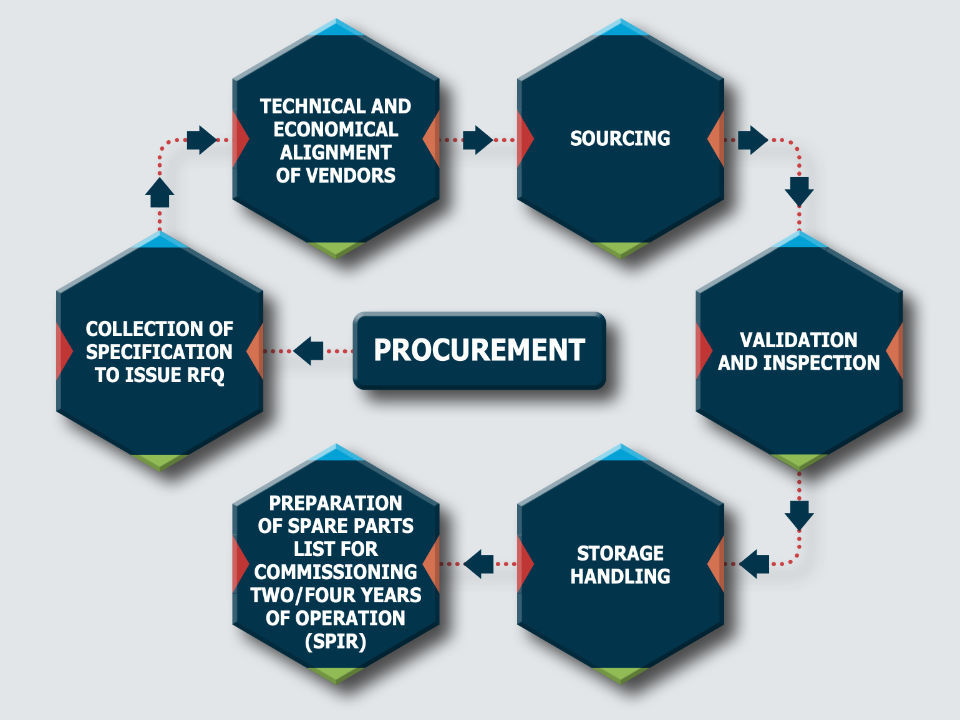 PSC S.r.l. Engineering & Contracting (PSC) Purchasing Department's mission is to create and maintain excellent relationships with both customers and suppliers.
It provides a single contact point for all of its supply chain activities, from qualifying new vendors, subcontractors, consultants to awarding procurement contracts and monitoring performance.
PSC is committed to purchasing supplies and services in a cost-effective and timely manner based on fair and open competition.
It is dedicated to the highest standards of ethical conduct, service, and continuous improvement of our supplier base. It is PSC goal to develop and maintain strategic supplier relationships that bring long-term value to its Customers.
PSC's customers expect an exceptional level of service and PSC fulfils that expectation by delivering reliable, honest, diligent and conscientious procurement that meets their specific demands.
It works closely with trusted suppliers and technical management team to establish requirements, verify specifications, understand the required lead times and comply with the projects expectations.
With many years of experience in the energy, oil&gas industries and having managed procurement activities even for high complexity projects, PSC has relationships with renowned manufacturers, and suppliers in Italy and across Europe. PSC guarantees supply of equipment/materials to the right specification, on time and within budget at high standards and outstanding quality.
PSC Procurement's services:
Issue of requests for quotation along with the relevant material requisitions;
Technical evaluation and assessment of bids;
Technical support to negotiation of purchase orders;
Preparation of spare parts lists for commissioning, two/four years of operation.