Quality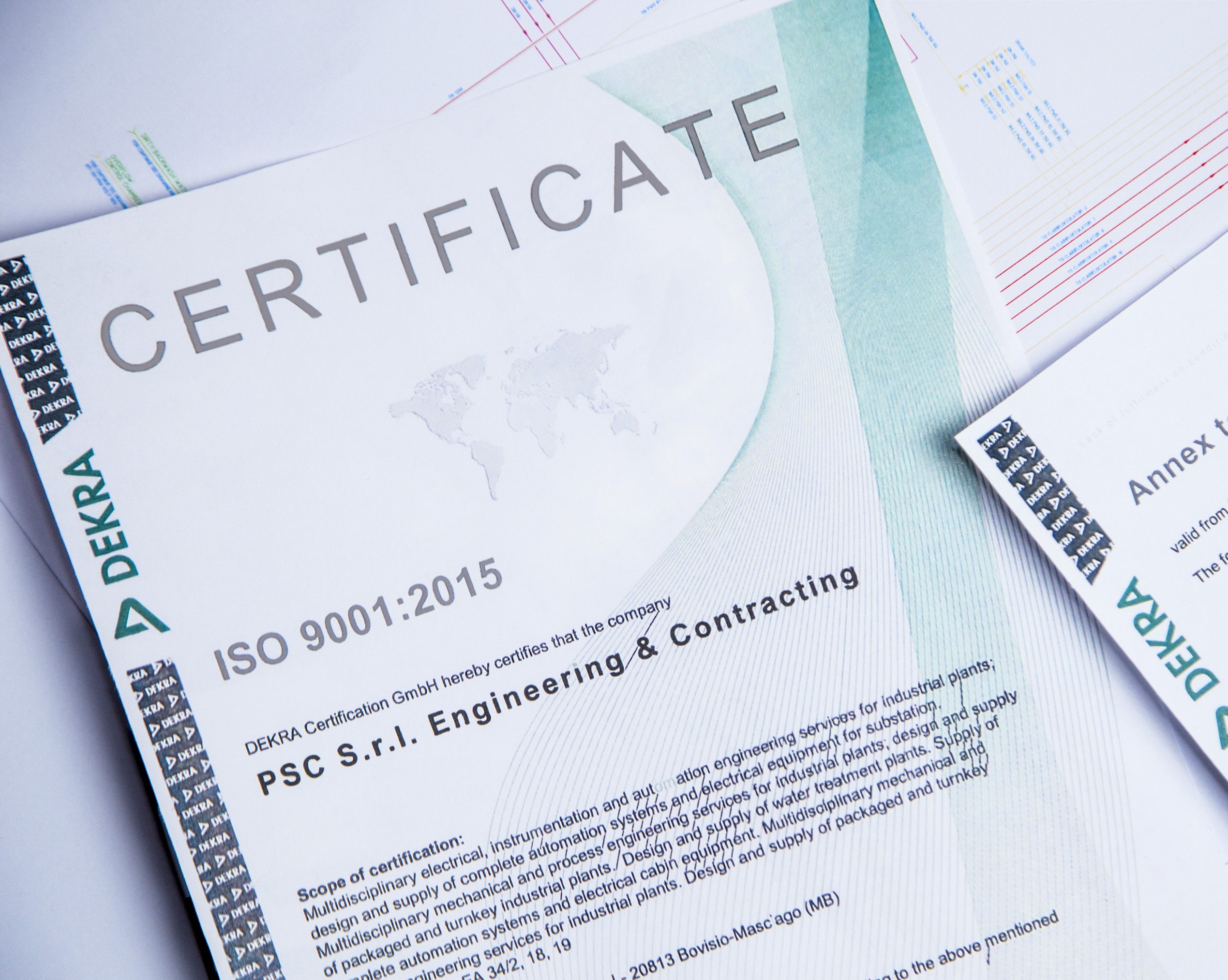 To assert competitiveness in the global market and uphold our excellent reputation PSC S.r.l. Engineering & Contracting (PSC) has constantly developed its quality control management system over the last 20 and more years. During this period of time PSC has obtained all the certification in accordance to the development of the standards: ISO 9001:1994, ISO 9001:2000 (Vision 2000), ISO 9001:2008, ISO 9001:2015.
PSC's strength is in it's ability to predict and adapt to market changes and clients' needs maintaining high standards, keeping costs down and getting the work done on time.
PSC's quality system is based on two main topics of quality management:
The application of PDCA cycle (Plan-Do-Check-Act) focused on the identification of the processes associated to company's goods and services supply;
The Risk Assessment ("Risk based thinking"), which aims to identify in advance the potential risks that may affect the positive development of the processes, and suggest ways to minimise the negative effect.
The ultimate goal of PSC is to ensure a high, constant and stable level of quality standards, which respond and satisfy the needs of its customers. PSC strives to continuously improve its performance and is committed to always ensure excellence in all its services and products.