PLC & PAC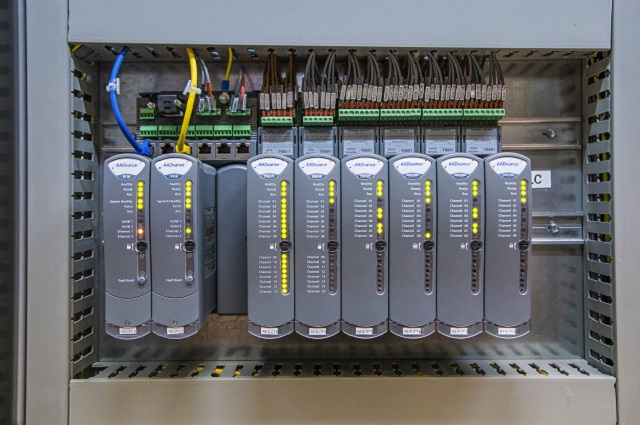 PLC - Programmable Logic Systems / PAC - Programmable Automation Controller
PSC S.r.l. Engineering & Contracting (PSC) is a leader in designing, developing and commissioning bespoke industrial control systems and supervisory systems for industrial automation. PSC develops and manufactures custom solutions to automate industrial control systems, and to manage and supervise the production facilities, starting from designing to the final delivery, including manufacturing and post-selling assistance.
PSC uses the latest PLCs, PACs and operator interface technology, to develop both user-friendly and easy to navigate control systems.
Production control systems come equipped with touch screen interfaces that are intuitive and easy to use, provide real-time operating data and come integrated with detailed alarm systems.
PSC industrial control systems knowledge includes:
Specification and design;
PLCs;
PACs;
RTUs;
SCADA / HMI systems;
Industrial networks;
Data Historian.
Automation and control systems are technologically driven and ever-changing. For that reason PSC works closely with Clients to deliver cost-efficient world-class automation systems that will help to streamline production processes, increase productivity and reduce labor costs. Every industry and business have their own specific automation requirements, but as a leading provider of bespoke automation services, PSC meets the individual requirements of almost any industry.