ELECTRICAL DISTRIBUTION BOARDS
PSC Srl Engineering & Contracting (PSC) supplies a diverse range of low voltage panels and Motor Control Centers (MCC). PSC executes turnkey projects, integration with other companies' equipment and systems, as well as engineering and logistics management.
Its activities are based on advanced engineering know-how including definition of user needs, manufacture of electrical panels and boards electrical installation works, and commissioning in the field. PSC has experience in many production facilities extending across a wide variety of industries. PSC has teamed up with business partners such as SIEMENS, Schneider, ABB, all recognized as world leaders in the field of the electrical distribution components.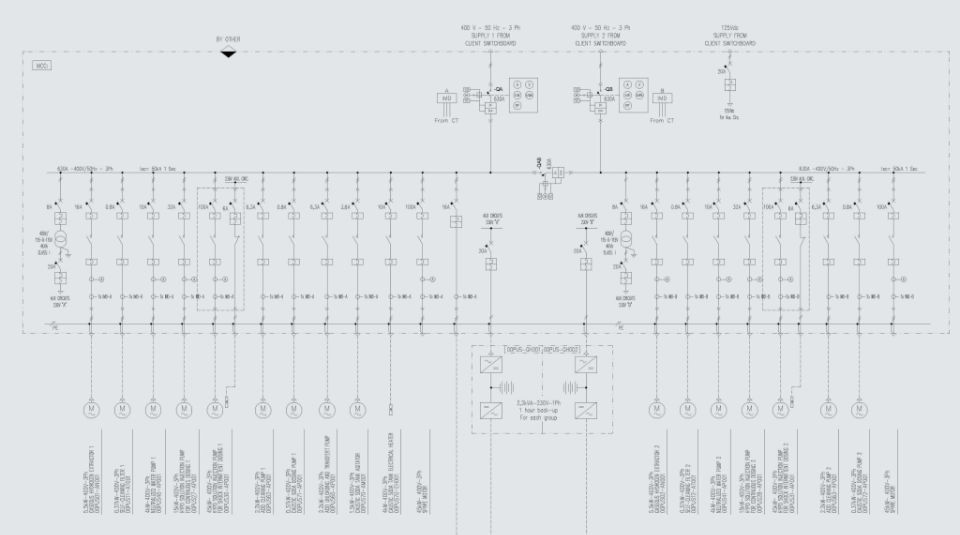 PSC has been involved in many projects at various levels, including:
Detail engineering:
Project development
Project management
Design standards (basic requirements definition)
Analysis and electrical calculations
Electrical room requirements
One line and detail wiring diagrams
Specification preparation and analysis
Full panel boards implementation:
Hardware supply and installation
Full design, configuration, testing, commissioning and tuning
Documentation and training
If required, PSC shall also provide specification and procurement for Medium Voltage panel boards.