ICSS - Integrated Control & Safety Systems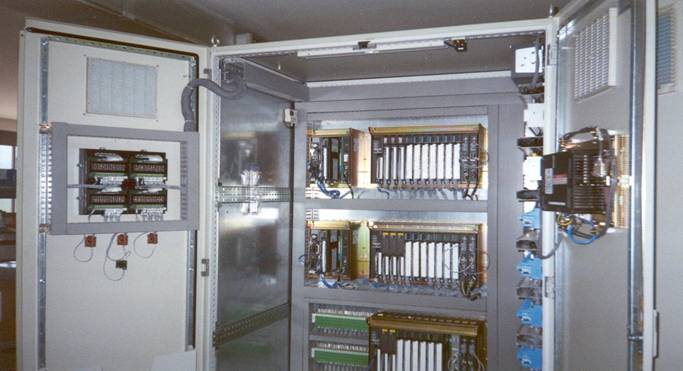 ICSS - INTEGRATED CONTROL & SAFETY SYSTEMS
PSC S.r.l. Engineering & Contracting (PSC) designs, integrates and supplies Integrated Control & Safety Systems (ICSS) for Industrial plants. Systems are designed to state of the art standards with complete redundancy at Controller, Power Supply, Communication and Visualization levels to guarantee smooth production and to ensure environmental and personnel safety.
Integrated Control and Safety System (ICSS), regulates the production process by means of the Process Control System (BPCS), Safety Instrumented System (SIS), Fire and Gas detection System (FGS) and Electrical Control System (ECS).
With the ICSS any disruption to the process can be closely monitored in the form of visual, alarm logs and historical archives. Should any unwarranted process upset occur despite operator invention, the affected process units will be shutdown automatically by the highly integrated SIS.
The SIS prevents escalation of process upsets due to equipment failure, sudden fluctuation in process parameters or human error, whilst manipulating the control features.
The smooth operation of the Plant is largely dependent on the effectiveness of the control strategies implemented by the BPCS.
These include managing the start-up permissive, start-up bypass, sequence control, proper tuning of PID control loops, proper interlocking and recording functions such as sequence of events, historical archiving and alarm management.
Key Benefits:
Seamless integration of PCS, SIS, FGS and ECS;
Operator-friendly Human Machine Interface;
Dedicated software library;
Real-time data acquisition and display;
Functionally separated safety systems approved by TUV up to SIL3;
Optimized Performance to Cost of Ownership;
Fit for Purpose design.
PSC enables industrial facilities to optimally deploy and maintain automation solutions resulting in enhanced productivity, reliability, safety, compliance, and flexibility of the assets and the enterprise. PSC's design philosophy is based on a vendor neutral, best fit automation solution approach to ensure safe, efficient and compliant operations.