Condensate Treatment OFF SHORE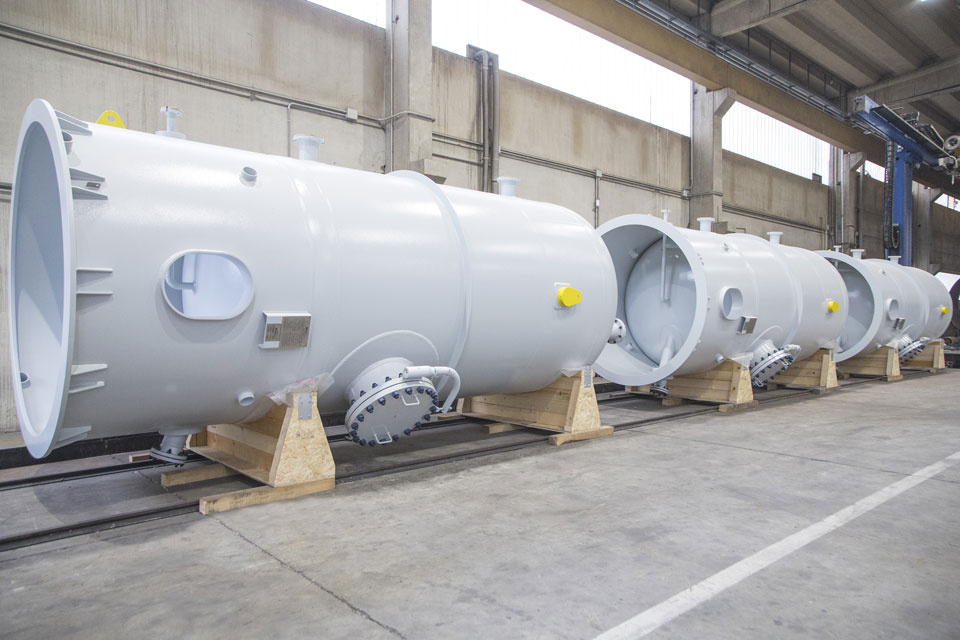 DEMI WATER & CONDENSATE TREATMENT FOR OFFSHORE
PSC can design custom demi water and condensate treatment for Oil & Gas Offshore applications.PSC has provided demi water and condensate treatment packages for FPSOs (Floating, Production, Storage and Offloading units), designed and tested to international Oil & Gas standards, according to restrictive customer specifications and in full compliance with local regulations (NR).
Demi water Treatment Package
The demi water treatment package provided high quality make-up demi water to the OTSG (Once through Steam Generator) for combined cycle power generation.
The demi water treatment plant was organized into No. 2 parallel lines, complete pre-assembled skids, each consisting of:
No. 1 Activated Carbon Filter with Local Control Panel and On-line Analyzers;
No. 1 EDI Unit (Eletcrodeinization Process) with recycle loop.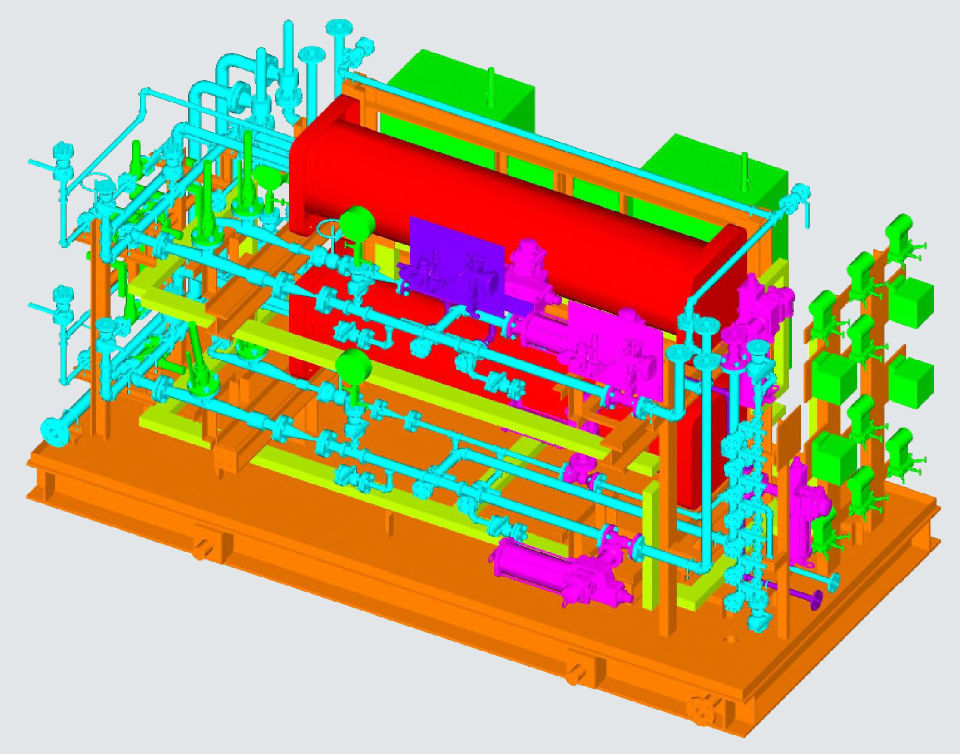 Condensate Treatment Package
The condensate treatment package treats the return of steam condensate from the turbine circuit to feed back to the OTSG unit, including the following process sections:
No. 3 Activated carbon filters (One unit can be in Stand-by) treat the condensate of the chiller of the steam condenser of the heating medium. Nest with common filter valve skid complete pre-assembled;
No. 2 Polishing Units (one in stand-by) manage the full flow of condensate, complete pre-assembled skid, complete with holding pump and local control panel.
The polishers operate on a resin-fed system, (the cartridge filter elements are pre-coated with mixed-bed fine resins).
At the end of the exhausted cycle, the resins are removed from the cartridges by an automatic combined air/water backwash system and replaced with new virgin resins.
This technology was selected for the following process reasons:
To remove low residual TDS contamination, and especially any solid colloidal particles, achieving the high quality of treated condensate;
To not remove ammonia, saving the chemical dosage;
To avoid chemical resin regeneration and neutralization, effluent disposal with the related problem of environmental impact;
To minimize the carbon footprint;
Ratio of cations and anions in the resin can be easily changed, depending on changes in the quality of the incoming condensate;
No significant degradation of the anionic resin and performance decay.
The following common structures have been provided on the skid structure:
A resin slurry preparation and transfer system;
Buffer air tank for adding peak air.
PSC is very proud because it is a unique treatment system made for offshore application.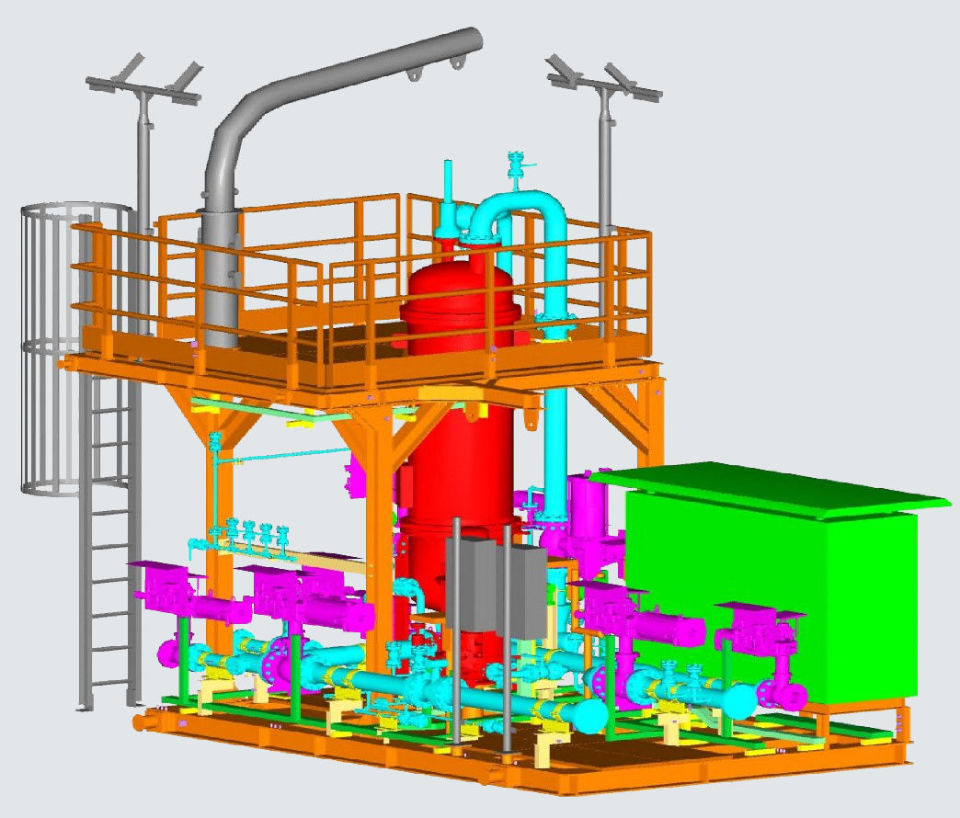 Other tasks
Condensate
Granular Filtration
Oleophilic Coalescing Resin Deoiling
Fine or Precoat Filtration
Cation Resin Polishing
Mixed Bed Polishing
Industrial Use